We want to pay honor to our veterans today and show them respect for the dedication and sacrifices they have made for the love of our country. Veterans have always had a special place in our heart.
A part of what makes my hometown special is our
WWI Doughboy
statue. It stands in front of our public library. It is one of less than 150 doughboy statues in our country and we're very proud that our little hometown has one.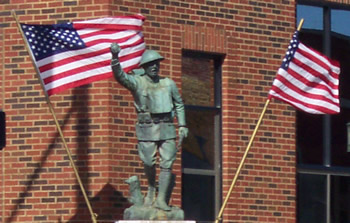 So here's a big thank you for the men and women who have served our country. We're very proud to be able to pay tribute to you on Veteran's Day!
~ Tell